Benefits of Crowns and Bridges
Posted by Dr. ROOT on Dec 12 2019, 10:24 PM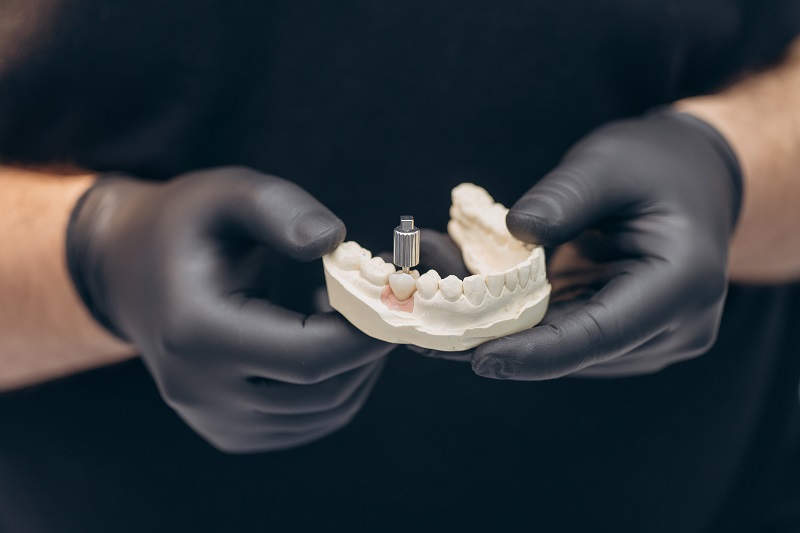 A dental crown is a tooth-shaped cap that is placed over an existing tooth. It is colored according to the color of your natural teeth. Dental crowns can save a tooth, enhance your smile, and even help anchor restorations. Dental crowns help in correcting issues related to visual bite alignment, small gaps between teeth, misshapen or discolored teeth, or even minor flaws.
A bridge is usually used when only one or two teeth are missing. You need to have a gap on both sides of the teeth to receive a bridge. The teeth on both sides are shaped, and the bridge is made with two crowns on the sides connected to the replacement tooth in the middle. 
Benefits of Dental Crowns
Dental crowns have the following benefits:
Protection/ Restoration of Tooth Structure:A dental crown is the best way of protecting a threatened tooth. Teeth that get weak after root canal treatment also need to be protected with crowns.
Esthetics:A crown not only offers physical protection but also adds to aesthetic advantage. Crowns can help in restoring the natural shape of the tooth. The dental crowns made of ceramic are strong and very good looking as well. The color of the crowns can be matched to the color of the neighboring teeth. They also help in restoring or improvising your real smile.
Durability:Crowns are believed to be lasting the longest, out of most of the dental restorations. This usually happens due to the materials that the dental crowns are prepared from, are of high quality, and stronger.
Benefits of Dental Bridges
Dental bridges have the following benefits:
Functional Restoration: With the help of a bridge, dental functionality can be restored. You can efficiently chew and eat as well. A bridge will also help in improving the way you speak by bringing clarity to your speech, that you might have lost because of the absence of a natural tooth.
Force Distribution: The bridge structure distributes equal bite pressure while chewing, making it easy for you to eat.
Esthetics:Aesthetics is one of the significant benefits of a bridge. You will be able to recover your dental functionality, and also restore or enhance your smile with a bridge.
Durability: Just like dental crowns, bridges are also quite durable.
Call us (772) 569-0123 or schedule an online appointment with Dr. Root for a consultation at our office in Vero Beach, FL.