Complete Dentures: An Affordable Option
Posted by DR. ROOT on Feb 20 2020, 11:20 AM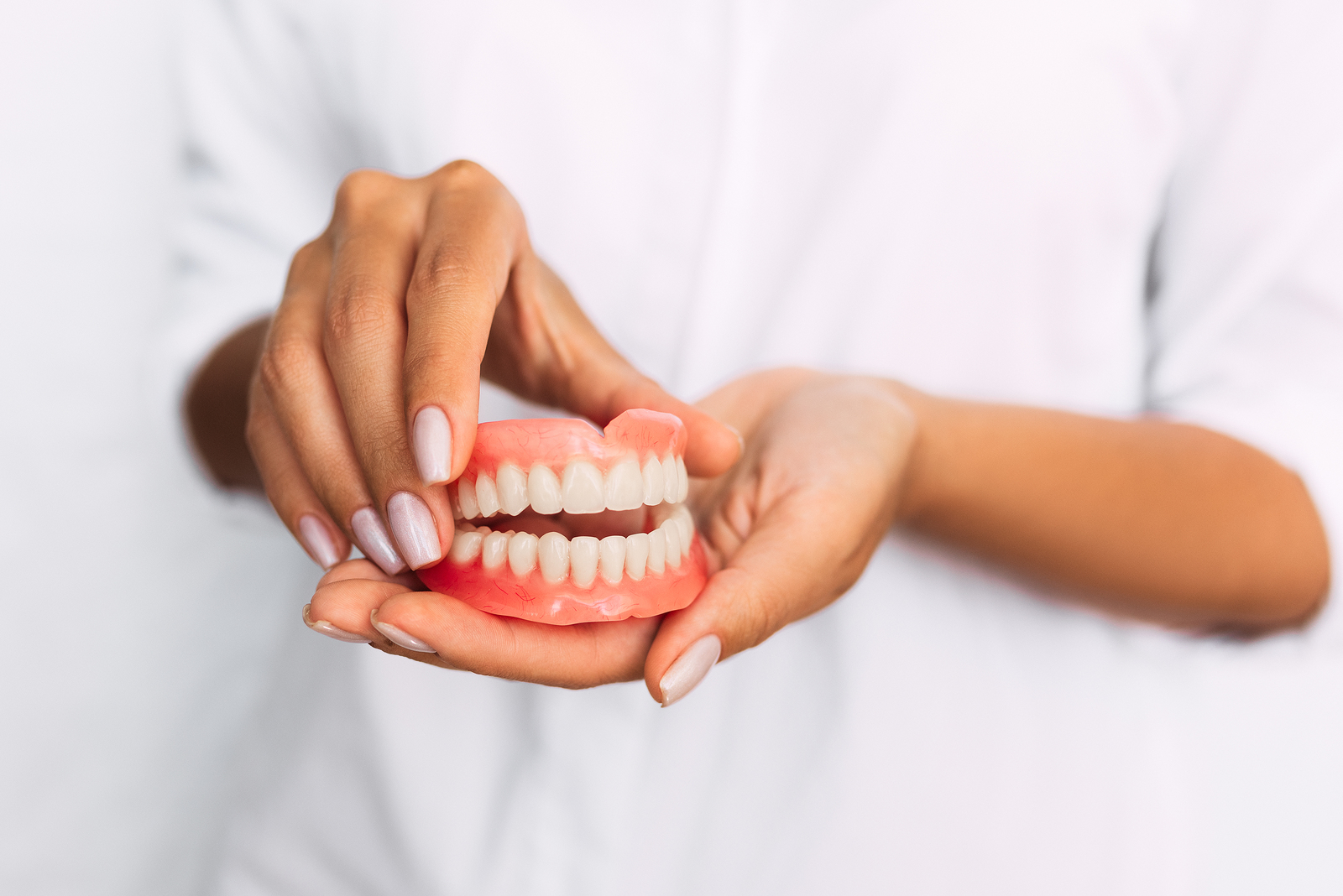 Dentistry has come a long way from providing metal restorations that were aesthetically displeasing, but thanks to the various advancements made in the field. Imagine getting a whole new smile in a span of a few days. Yes, it's possible. Patients who have lost all or most of their teeth due to various reasons such as oral trauma or cavities can get back their lost smiles with the help of dentures. 
Dentures are one of the best and most affordable ways to replace missing teeth. Complete dentures are for the ones who have lost all their teeth. These dentures closely resemble one's oral setup as they mimic the appearance of the teeth and gums as well. They are also effective at replacing the functionality of one's mouth.
Why should you choose complete dentures?
Dentures look exactly like natural teeth. Hence, you wouldn't have to be conscious of your smile.
They give your face, especially the jaws, a fuller appearance as they replace the missing teeth. Thereby, they improve the shape of your cheeks and lips.
They are removable.
Cleaning them is quite easy.
They help you get rid of any dietary restrictions. You can feel free to eat any solid food without having to worry about biting and chewing it.
Your phonetics would be restored to normal as you start to wear dentures.
They are long-lasting if cared well enough.
They can be fabricated with great precision, and do not even tend to get displaced in the mouth.
What is the procedure involved?
Getting your dentures would usually require a few visits to the dentist's office. During the initial visit, the dentist would analyze your dental setup carefully and take accurate measurements using a digital mold. Dentures will be fabricated in a dental lab in a span of a few weeks with the help of digital data as a reference. During the next visit, the dentures would be checked for perfect fit and size. Any change that's required in the fit will be made to make sure that they are comfortable to use.
Maintain your dentures
It is essential to clean dentures regularly. They need to be removed and brushed, just the way you brush your natural teeth. This would reduce the chances of them developing stains. Initially, they may feel uncomfortable in the mouth. As, it is quite common to have difficulty in speaking, chewing food, soreness of the gums, and increased flow of saliva with them. But, you eventually get used to it over time. Regular dental check-ups are still necessary to keep them in good shape.
Schedule an online appointment or call us at (772) 569-0123 to have a consultation with Dr. Root and we'll be happy to guide you further.