How Can You Maintain Good Oral Health At Home?
Posted by DR. ROOT on Sep 14 2022, 06:00 AM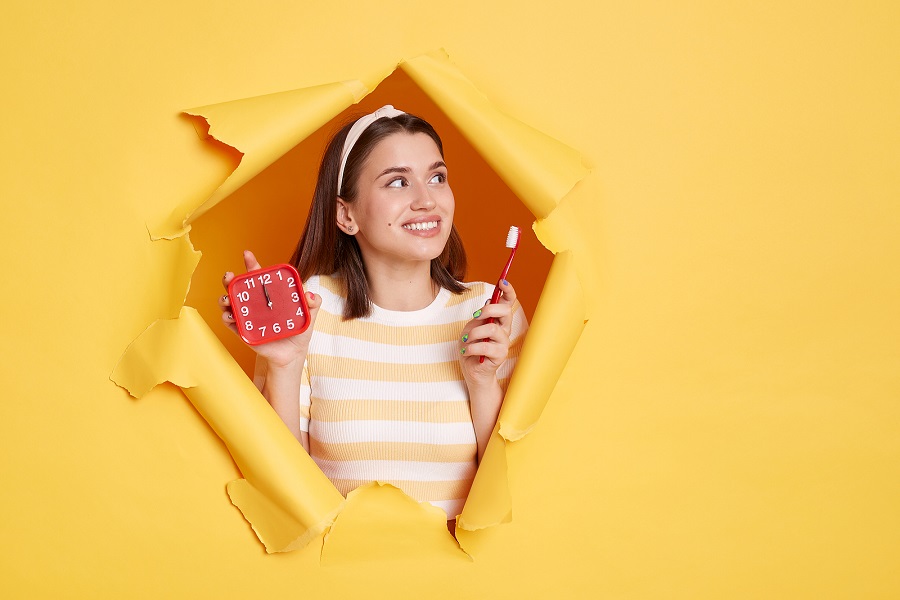 Oral health means keeping your teeth, gums, and mouth clean and healthy. It also means being able to eat and speak properly. Through good oral health, we can prevent cavities and gum disease, as well as maintains our appearance. It also contributes to your general health and well-being.
There are a few simple ways to maintain your oral health:
Brushing and Flossing Regularly
The importance of brushing and flossing cannot be overstated when it comes to preventing cavities. Both your at-home and professional cleanings are important, but what you do at home is just as important. Regular brushing and flossing help to remove the bacteria that cause cavities.
Use Fluoride Toothpaste
Fluoride toothpaste is clinically proven to help strengthen tooth enamel. Fluoride is a naturally occurring mineral that can also help protect against cavities. It's important to use fluoride toothpaste, as it helps repair enamel and protects against cavities. This toothpaste helps to remineralize enamel, which puts minerals back into tooth enamel.
Use Mouthwash
Use mouthwash after brushing your teeth. Mouthwash kills germs and bacteria in your mouth, leaving your mouth feeling clean and fresh. However, mouthwash doesn't replace brushing. You should still brush your teeth at least twice a day with fluoride toothpaste.
Avoiding Smoking and Drinking Alcohol
Both smoking cigarettes and drinking alcohol can lead to lasting health effects. These can include heart disease and oral cancer, which affect your oral health, too.
Smoking is a habit that has been linked to increased risk for a number of cancers. It can increase your chance of developing oral cancer by as much as 50 percent. It can also decrease your chances of successful treatment if you have oral cancer.
Drinking alcohol can increase your risk of oral cancer. Heavy drinking can also cause dry mouth, which will increase the chance of developing tooth decay.
Eat a Healthy Diet
You can help protect your oral health by making smart diet choices. Focus on eating a variety of fruits and vegetables, lean proteins, and whole grains. Avoid foods that are high in sugar or starchy carbohydrates. You should also avoid eating foods that can get stuck in your teeth, such as popcorn or gummy candies.
Regular Dental Visits
One of the most important things to remember about your dental health is that prevention is the best medicine. Maintaining good oral health at home starts with regular dental checkups. These visits allow us to monitor your oral health and catch problems early when they're easier to treat.
Get all your dental concerns addressed comprehensively by reaching out to Root Dental. Please get in touch with us at (772) 569-0123 or schedule an online consultation, and we'll be happy to guide you further.