Tips for Keeping Your Gums Healthy While Wearing Dentures
Posted by ROOT DENTAL on Mar 20 2023, 07:17 AM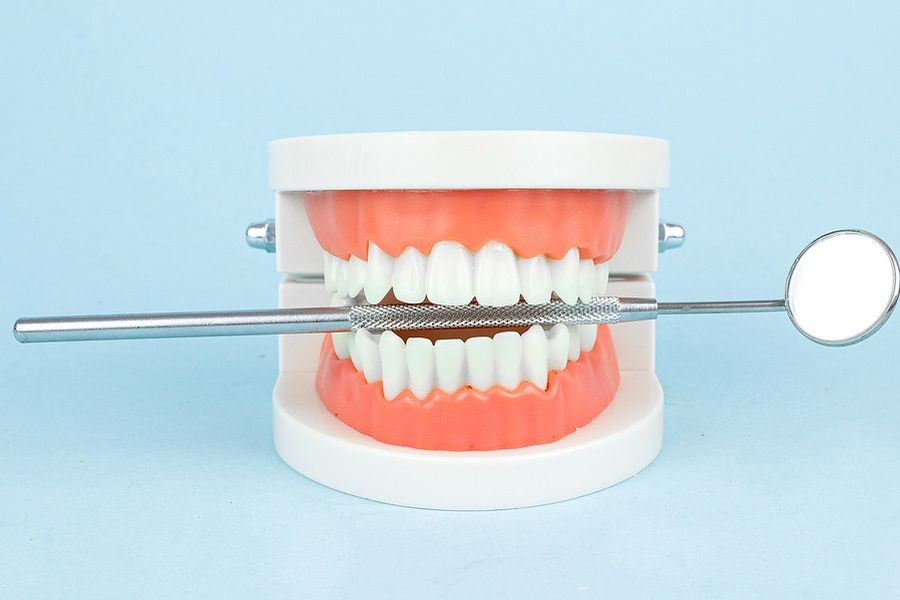 Wearing a denture can make chewing and speaking difficult. However, it shouldn't affect your dental health. Here are some tips for keeping your dentures and your gums healthy.
Take Dentures Out At Night
You can keep your gum tissue healthy while wearing dentures by not wearing them while you sleep. This can prevent you from having plaque buildup on your gums, which could become inflamed over time. If you remove your dentures each night before you go to bed and immediately clean your mouth with a cleanser and toothbrush, you can reduce the likelihood of having a problem with inflammation in the future.
Wearing your dentures too much can lead to other oral problems as well, such as gum recession. If you have excess pressure placed on your gums from your dentures over a long period of time, this can cause the gum tissue to recede from the teeth. Receding gums is a problem because it can leave your teeth exposed, which can lead to decay. So it's in your best interest to remove your dentures at night in order to help keep your gums healthy.
Clean Your Dentures
Additionally, make sure you clean and soak your dentures when they are not in use to keep them in good condition. It's also a good idea to brush and rinse your remaining natural teeth each day when you wake up and before you go to sleep to help reduce the number of bacteria in your mouth. This can help reduce the risk of tooth decay and other issues that could occur from not properly cleaning your mouth.
By brushing, rinsing, and cleaning your dentures regularly, you can help increase your overall oral care health and reduce any potential problems that could arise with your oral health.
Check Your Diet
It's important to limit sugar in your diet, especially when you're wearing a new denture. That's because bacteria in your mouth feed on sugar and release an acid that can wear down your denture. If you do snack on foods with added sugar, be sure to brush afterward or rinse your mouth with water. This can help remove food particles and keep your mouth clean and healthy.
In addition, try to avoid drinking beverages that are sweetened with sugar as well. This includes sodas and juices. These drinks tend to promote tooth decay and should be avoided whenever possible. Instead, drink plenty of water throughout the day to stay hydrated and have a healthy mouth. It may also be helpful to eat a balanced diet for better overall health and comfort.
Get all your dental concerns addressed comprehensively by reaching out to Root Dental. Please get in touch with us at (772) 569-0123 or schedule an online consultation, and we'll be happy to guide you further.